Wellness Enrichment Coaching
Guiding You To Reach Your Wellness Goals
So... you are looking for new inspiration, guidance, a different viewpoint, and a new solution for reaching your goals. Everything you need you actually already have, it just hasn't presented itself to you. This work will help you find it. I am a Board Certified Nurse Coach and am pleased to offer a variety of coaching plans to help YOU meet your wellness goals.
Coaching is an incredible process and is effective with many issues, conditions, and concerns. Using my background in holistic nursing, intuitive healing and now coaching, here are some issues that I have helped people with:
You are recovering from an illness or have a physical condition that you'd like to change.
This could include anything from losing weight to joint pain or becoming more fit
You realize how critical stress reduction/management is and want to get a handle on it
You feel stuck in some aspect of your life, lack a "richness" or need clarity on next steps
You want to explore or heighten your intuitive, creative nature but are not sure how
Features of Wellness Enrichment Coaching
Wellness Assessment & Goal Setting
Root Issues Identified
Happy Life Contract
Custom Roap Map
Learning, Tracking and Reaching Results
Q & A about Wellness Enrichment Coaching
What is coaching?
Coaching is an active and energetic type of work, for both practitioner and client. It is one in which we both have work to do and we work together. My role is that of a tutor or guide; I remain impartial, I listen, ask skillful questions, and provide support and insight. At one level it sounds fairly simple, but when well trained and executed well, this is an extremely powerful type of work that brings amazing results. While you may be tempted to ask questions with the hopes of getting fabulous answers (which we all do) the process may surprise you as the coach's role isn't to provide answers in that way. Rather I help you rework how things appear, enable you to discover new truths, and empower you to create the answers yourself.
How can I decide if this is right for me?
Determining if this might be a good choice for you and also choosing who to work with are important decisions. Are you open to learning more?
Information Session - for a broad, informal overview, try one of my free information sessions. Check my schedule as I try to host one a month.
30 Minute Free Coaching Consultation - this is a one-on-one conversation for anyone who is interested in working with me. This can be done in person or via the phone. I'll ask you some preliminary questions and also explain my process, fees, timing, and more. You are welcome to go to the information session first; either way I provide an overview during this session. Please contact me to schedule this.
What happens during the first actual session?
We continue where we left off after your free coaching consult. To set the foundation we discuss your issue in more depth and I help you identify the goal(s) you'd like to pursue. We then run through an assessment which creates a starting point for tracking progress and helps me identify challenges in relation to your wellness goals. We'll create your Happy Life Contract and determine initial steps for your customized road map (i.e, coaching plan).
Do you have a coaching style?
Over the years I have noticed the great importance and impact of a gentle touch and focused attention with my clients, efforts that are second nature to me. I was already a registered nurse, a holistic nurse as well as an intuitive healer when I decided to add coaching to my service offerings. I knew that I wanted to continue to bring my experience in and passion for wellness, healing, holistic therapies, and helping clients to my coaching work. I discovered that Integrative Nurse Coaching, created by nurses, for nurses, is based on a whole person model of care that addresses the biological, psychological, social, spiritual, cultural, and environmental aspects of health and well-being. So, after working with an integrative nurse coach myself, I chose to attend INCA and graduated from the Integrative Nurse Coach Certificate Program.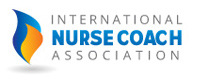 home I about maxine I reiki classes I reiki treatments I wellness enrichment coaching I intuitive energy diagnosis